I'm Nikki Lee, a senior Visual Communication Design major at Hartford Art School in CT.
Every senior is required to complete a senior project, with the subject being of our own choice. I've decided to base my project around eating healthy.
I'm not trying to create another campaign to tell America that they shouldn't eat Big Macs. People know Big Macs are bad for them. A person needs to make the decision to eat healthier on their own. But once somebody decides to change their eating habits for the better, it's often difficult for them to actually figure out what is good for them, what isn't, which nutrients to look for, what to stay away from, what those unknown ingredients are, etc. Confusing nutrition labels and false claims from food brands don't make it any easier.
For my senior project, I'd like to rethink the nutritional label system, change the way that people think about and learn about food, and educate people on what they should be putting in their bodies, once they decide on their own they'd like to eat healthier.
This blog is a way for me to organize and categorize my research on healthy eating.
Similar to the last link, except with three extra lies, oh boy!

Made with whole grains, ingredients (they can list of multiple different kinds of sugar with difficult names, but there's still a whole lot'o sugar), serving size, omega 3, made with real fruit, 0 trans fat, free range eggs, fiber, and health claims. 
This was a contest created by UC Berkeley Graduate School of Journalism's News21 program. They asked the public to redesign the nutritional label to make it easier to understand and more useful to people who want to eat healthier.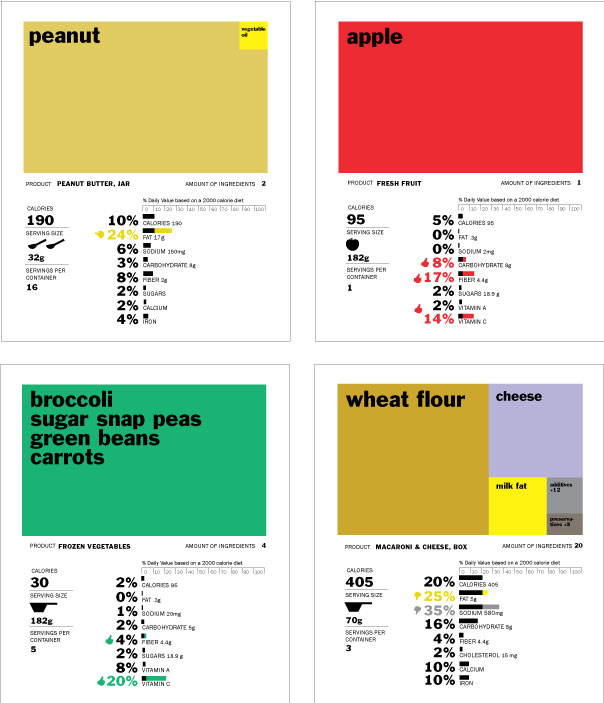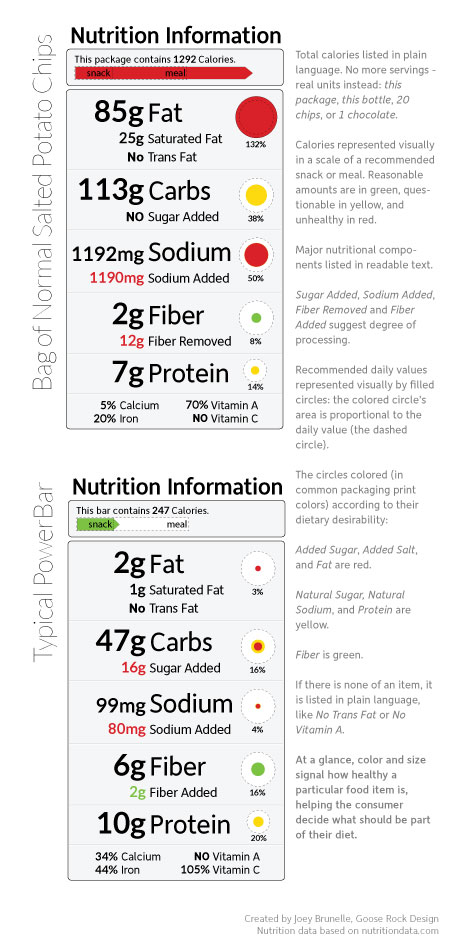 The winning ideas were all really great, but none of them are perfect.

Does this show that the idea of a label itself is flawed? Perhaps something entirely different is necessary.  
The official FDA description of the food label. 

Is the fact that the current food label needs such an extensive website to be explained a sign that it's not that great in the first place? Or is it Americans' faults for not researching their food? How much responsibility should people hold for knowing/researching what is healthy, and how much responsibility does the food label hold for being easily understood?

Anyways, if I myself need clarification on the nutrition label, this is the best resource.